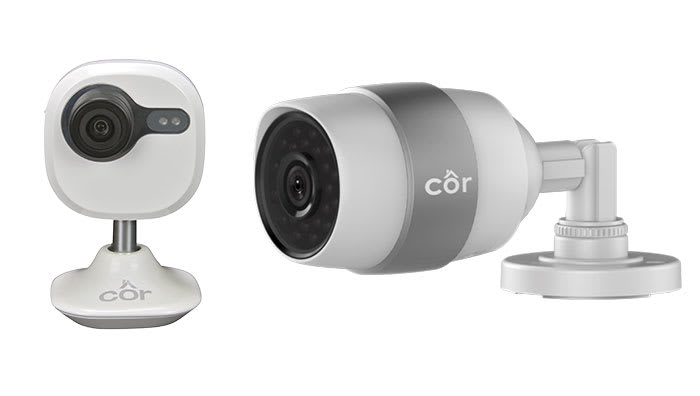 THEY GO ANYWHERE AND OBSERVE EVERYTHING.
Watch your watchdog – or watchcat. Keep an eye on the kids, and even talk to them. Observe your home and record from afar. Monitor all things that matter – inside your home. Côr indoor home security cameras are sleek, compact and versatile, and they offer benefits that bring peace of mind.
Features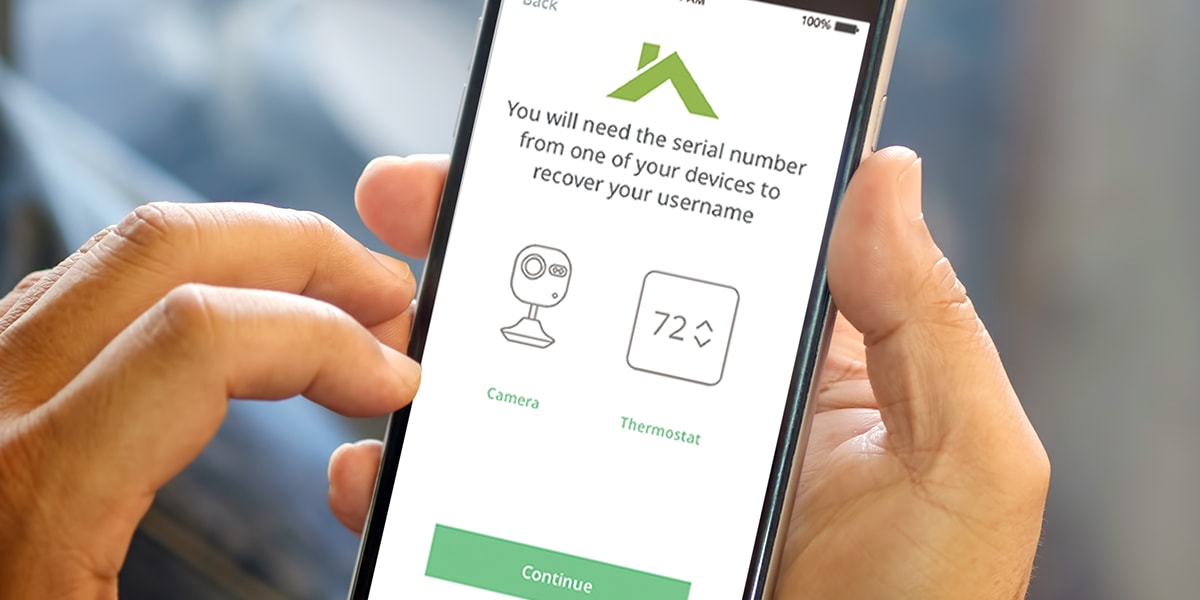 FIVE-MINUTE SETUP
These Wi-Fi security cameras don't require a hub, or any extensive, special software. Simply add your camera to the Côr Smart Home App. In less than five minutes, get access to live video feeds, alerts and more.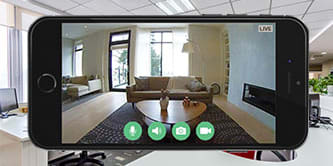 Plug-and-Go
Côr home security cameras are designed with homeowners in mind. Easily install the cameras yourself – no professional help required or wiring necessary. Literally plug in and go. All you need is an outlet.
Contact a Dealer
A better, more affordable solution to monitor your home is at your fingertips. Click below to find a Côr dealer that can help get you started.
Find a Dealer
Wi-Fi® is a registered trademark of the Wi-Fi Alliance Corporation