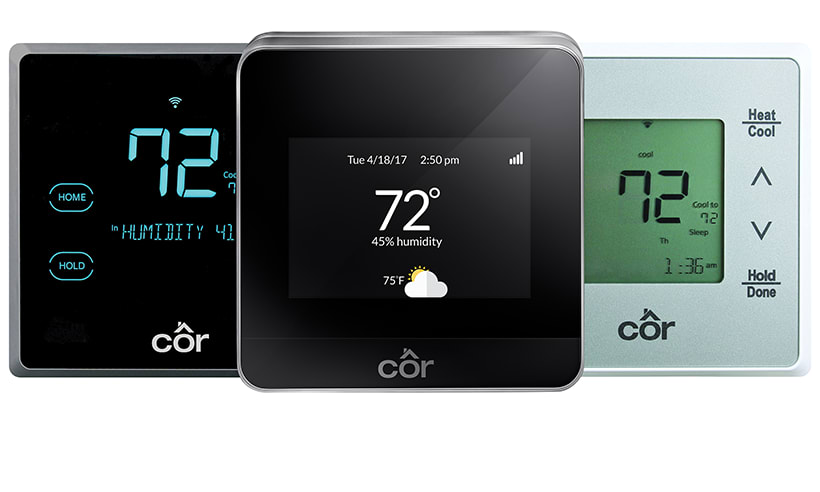 The heart of a smarter home.
Designed for you.
Different homes have different needs. And, so do families. That's why we're thrilled to now offer an array of products, from premium thermostats that are Wi-Fi® capable to thermostats that are stylish, versatile and attractively priced.
SEE THERMOSTATS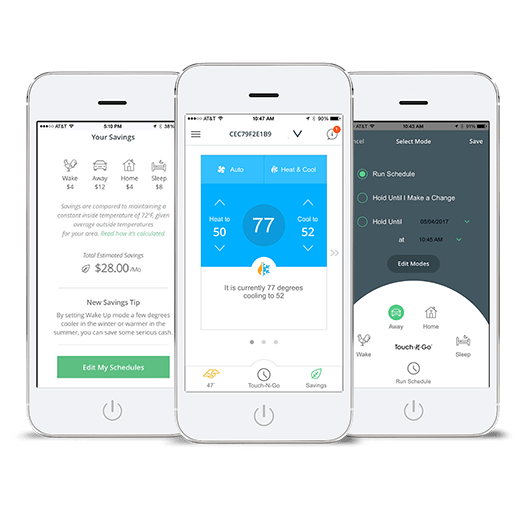 Smarts and efficiency run in this
family. And yours.
The family of Côr thermostats offer a range of smart, new features, like Ideal Away™ and OptiSave™. Both programs can increase efficiency and teach you how to achieve the smartest use of energy for your home. Whether you want complete control of your system or your system to take control for you, there's a feature-packed Côr thermostat that's right for your family.
LEARN MORE
Wi-Fi® is a registered trademark of the Wi-Fi Alliance Corporation